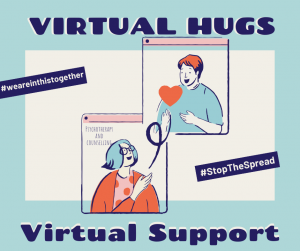 To all our clients,
As a result of the COVID-19 pandemic, we have decided to close our office until further notice. This is to ensure the safety of everyone in the community.
However, we are still available through video sessions and phone calls.
So you can take video or telephone sessions.
Hopefully, this will end soon and we will all be able to provide our services in person as usual.
Stay safe!
We Are Here For You! 🤗
The Thoughts is a unique innovation of Satvinder Khurme MSW, RSW Registered Social Worker, Psychotherapist, who has the strong belief that the root cause of every problem is in our thoughts and the solution to these problems is also hidden in our thoughts.
The Thoughts is a mental health clinic and an outpatient rehab service that has experienced registered social workers, psychotherapists, and addictions specialists associated with it.
The Thoughts assists individuals, couples, and families to resolve problems that affect their day-to-day lives within the context of their families, communities, and workplaces. It is our expertise to identify the source of your stress or difficulty and help people of all age groups to develop coping skills and effective solutions.
It is our honor to assist you in exploring your core issues and moving toward a healthy, and fulfilling life. Utilizing a variety of approaches, we will work with you to create a treatment plan that is customized to meet your unique circumstances.
With honesty and compassion, we will work with you to create an open channel of communication. The goal of our therapy sessions together will be to help you develop the mental fortitude needed to lead a successful life. Additionally, we will work on the skill of self-compassion, which will allow you to move more easily through difficult times in the future, as wells as become a more productive and happier person.
Asking for help is a sign of strength.
If you are looking for guidance with anxiety, fears, depression, anger, addictions, or relationship and marriage counseling, it takes courage to ask for help. Admitting you can't do everything on your own, is the first step toward achieving wellness in a fast-paced, demanding world.
The good news is, asking for help gets easier with a little practice. The way in which we cope in the world is greatly influenced by how we see the world. Asking for help, and obtaining a fresh perspective is often the first and most profound step toward developing the mental muscle needed to become stronger. The more support you gain, the better equipped you will be to take on bigger challenges and achieve more success.
---
The Benefits of Therapy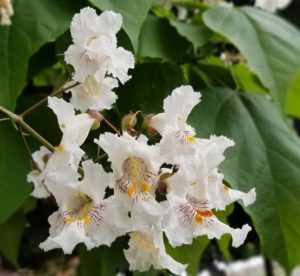 Psychotherapy can be an effective tool in providing you with the necessary support and training to overcome the challenges you face. By seeking therapy, you are taking responsibility and action to change what no longer works in your life. Many studies have shown throughout the years that psychotherapy is an effective form of treating and managing mental illnesses and other emotional disorders.
Please contact us to schedule a free initial consultation (30 minutes/telephone).
6472914994     |     Send Email
We look forward to helping you make the first step toward your well being.
"Negative thoughts are our motivation to find innovative solutions to our problems"

– Satvinder Khurme